The Bingel Laboratory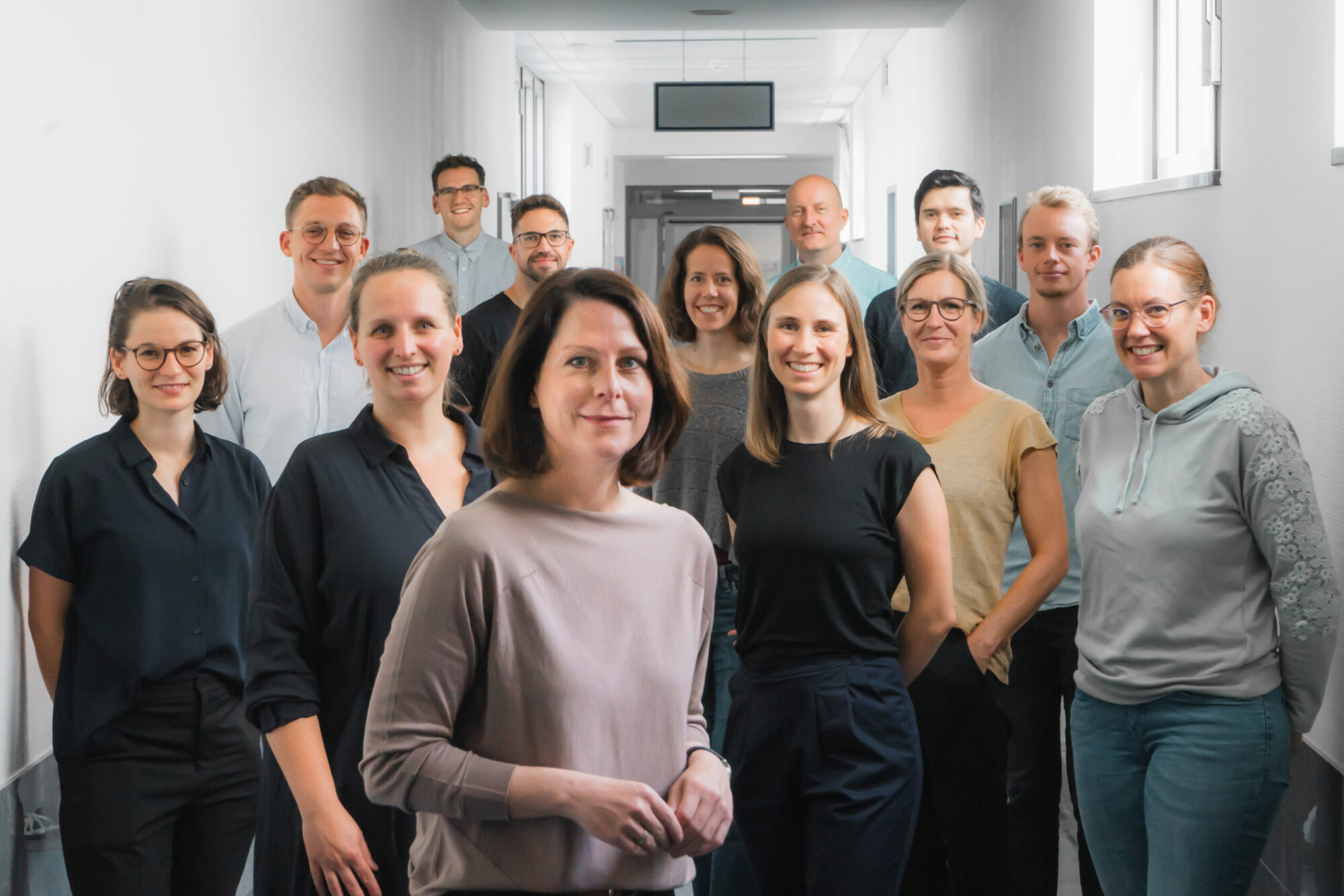 Prof. Dr. Ulrike Bingel and her research group focuses on the interaction between pain and cognitive processes. We have a longstanding expertise in investigating the CNS mechanisms underlying nociception, pain, and pain modulation in health and disease. In our research, we use behavioural paradigms, pharmacological modulations, as well as functional and structural brain imaging. Being particularly intrigued by the reciprocal effects of pain and cognition, we have a strong focus on translational questions such as the role of expectations and prior experiences on analgesic treatment outcomes. Our interdisciplinary research group comprises neurologists, neuroscientists, psychologists, biologists, and computer scientists and is based at the Department of Neurology at the University Medicine Essen. We are affiliated with the Erwin-L-Hahn institute for magnetic resonance imaging and the Translational Pain Research Department of the University Pain Center. Our research is funded by the Deutsche Forschungsgemeinschaft.
Recent News
Welcome Deniz!
For the next 3 weeks, we welcome Deniz Büyükgök as a visiting fellow into the lab! She is a neuropsychologist at Istanbul University, Faculty of Medicine, at the Psychiatry Department. She completed her PhD in the same university, at the Advanced Neurological Sciences Program. Her dissertation included functional neuroimaging on apathy. She is eager to conduct more translational research. That's why she wanted to visit Prof. Bingel's research unit to gain new insight and to deepen my knowledge. We all hope this will be an opportunity to build bridges between colleagues abroad.
New article in NeuroImage!
Together with colleagues from Essen and Bochum, Katharina just published a new paper on the interruptive effect of visceral pain on cognition. In a previous study, Julian had demonstrated that visceral pain caused a stronger reduction of memory encoding than somatic pain (find the paper here). Katharina now showed that this greater interruptive effect of visceral pain is accompanied by reduced neural activity in brain areas involved in visual processing and memory encoding. In some of these brain regions, this activity reduction was associated with pain-related fear. Read Katharina's article here.
Patients with chronic pain experienced more pain due to the COVID-19 pandemic
In a new study from our lab, Diana and colleagues found that more than one-third of patients with chronic pain experienced an increase in their pain symptoms due to the COVID-19 pandemic. Structured interviews with 197 patients from our out-patient clinic revealed that especially patients with higher pain levels and those who experienced many restrictions due to the pandemic reported increases in pain. Interestingly, psychological factors such as negative expectations and feelings of having little control over one's life were also associated with pain worsening during the pandemic. The study was part of the Collaborative Research Centre project "Treatment Expectation" (CRC TRR 289). You can find the article here.
@Bingellab Instagram Feed