The Bingel Laboratory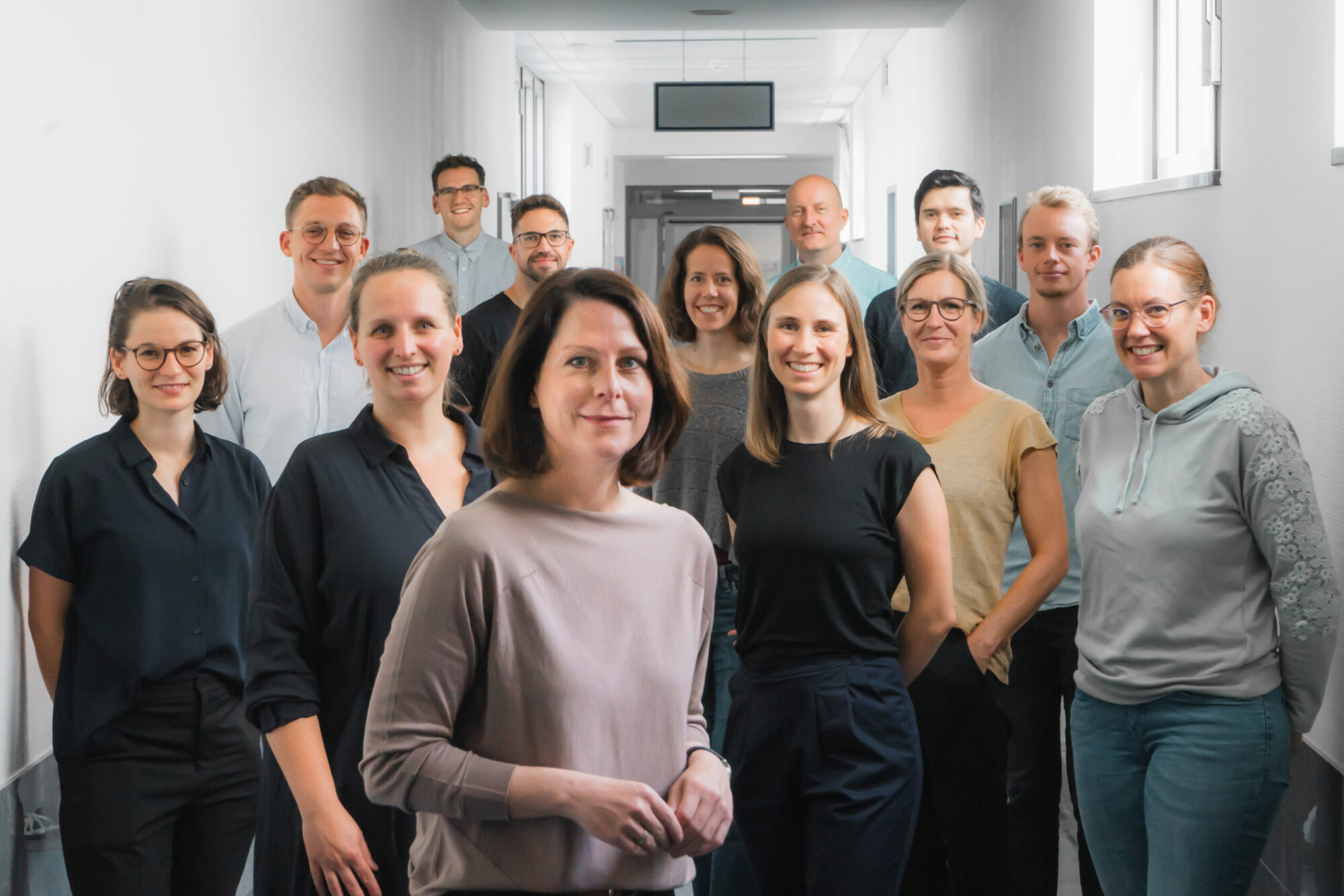 Prof. Dr. Ulrike Bingel and her research group focuses on the interaction between pain and cognitive processes. We have a longstanding expertise in investigating the CNS mechanisms underlying nociception, pain, and pain modulation in health and disease. In our research, we use behavioural paradigms, pharmacological modulations, as well as functional and structural brain imaging. Being particularly intrigued by the reciprocal effects of pain and cognition, we have a strong focus on translational questions such as the role of expectations and prior experiences on analgesic treatment outcomes. Our interdisciplinary research group comprises neurologists, neuroscientists, psychologists, biologists, and computer scientists and is based at the Department of Neurology at the University Medicine Essen. We are affiliated with the Erwin-L-Hahn institute for magnetic resonance imaging and the Translational Pain Research Department of the University Pain Center. Our research is funded by the Deutsche Forschungsgemeinschaft.
Recent News
Congratulations!
Kathi and Tobias received the award for pain research (2nd prize) of the German Pain Society for their research on treatment expectations and their influence on the success of migraine prophylaxis. We are very proud that this is the 5th time this award has been given to members of our lab. Read the publication here!
Interdisciplinary Multimodal Pain Therapy – Expectation Matters
A new publication by Dustin, Diana, and colleagues presents pilot data from an observational cohort study at the back pain center in Essen showing that treatment expectancy is a predictor for the efficacy of Interdisciplinary Multimodal Pain Therapy in chronic back pain patients. Open access, available here.
Gut feelings!

Two new TPRU studies shed light on learning and memory mechanisms associated with visceral pain. Adriane and colleagues report that context-dependent conditioning can transform benign interoceptive signals into predictors of visceral pain (read article here). Julian, Katharina and colleagues compared somatic and visceral pain and found that acute visceral pain interferes more with memory encoding (read article here).
@Bingellab Instagram Feed