The Bingel Laboratory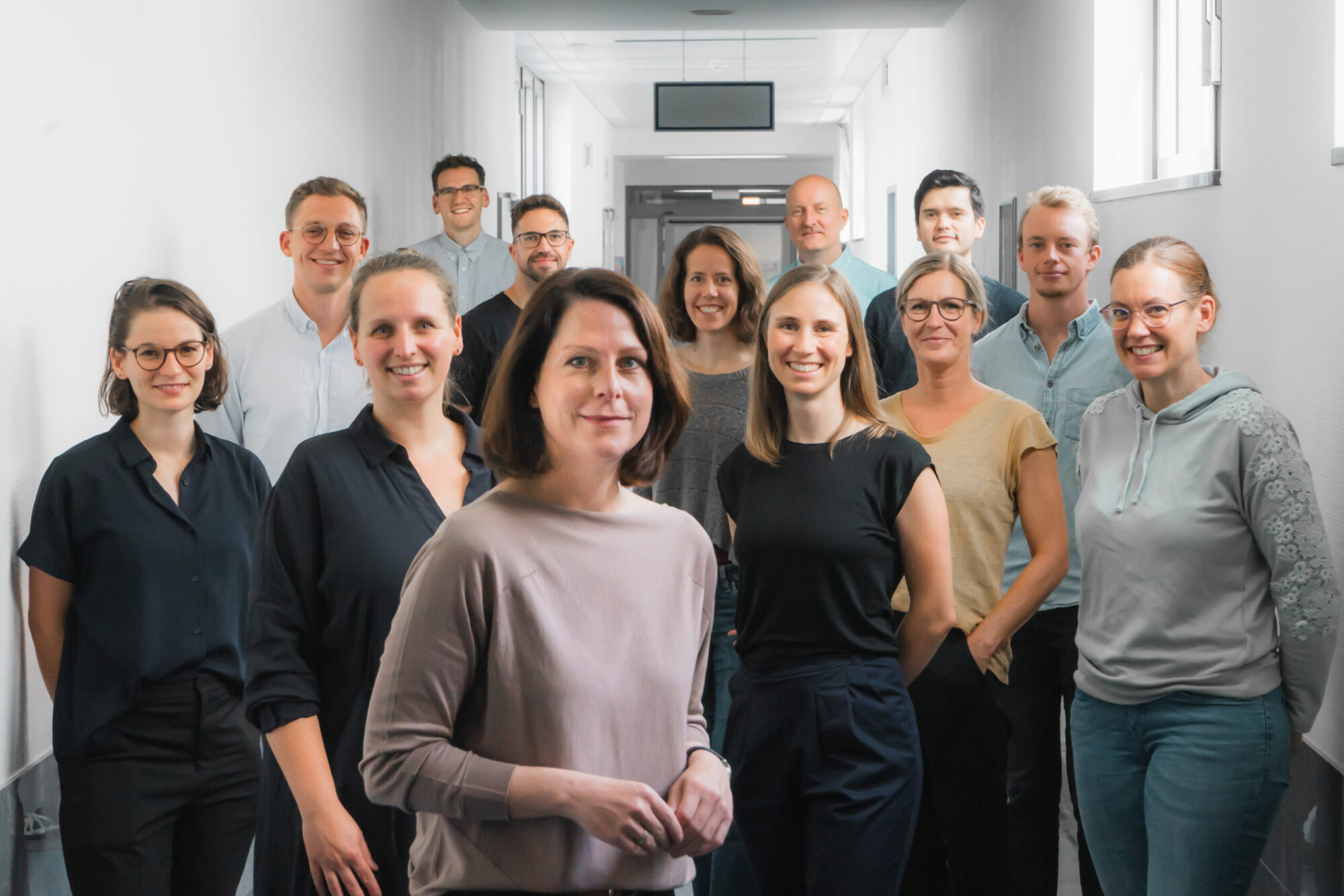 Prof. Dr. Ulrike Bingel and her research group focuses on the interaction between pain and cognitive processes. We have a longstanding expertise in investigating the CNS mechanisms underlying nociception, pain, and pain modulation in health and disease. In our research, we use behavioural paradigms, pharmacological modulations, as well as functional and structural brain imaging. Being particularly intrigued by the reciprocal effects of pain and cognition, we have a strong focus on translational questions such as the role of expectations and prior experiences on analgesic treatment outcomes. Our interdisciplinary research group comprises neurologists, neuroscientists, psychologists, biologists, and computer scientists and is based at the Department of Neurology at the University Medicine Essen. We are affiliated with the Erwin-L-Hahn institute for magnetic resonance imaging and the Translational Pain Research Department of the University Pain Center. Our research is funded by the Deutsche Forschungsgemeinschaft.
Recent News
Virtual event series "Equity and Female Opportunities in Academia" together with the CRC/TRR 296 LOCOTACT
We are pleased to announce a joint workshop and lecture series "Equity and Female Opportunities in Academia" in 2023 from the Collaborative Research Centres 289 and 296. With this workshop/talk series, we want to offer to all members of Treatment Expectation and LOCOTACT the opportunity to get deeper into various topics regarding diversity in academia and to take advantage of one-on-one coaching sessions. Relevant topics such as biases in recruitment processes, appreciative communication, visibility of female scientists, as well as gender equality aspects in politics, management and personnel selection will be highlighted.
New SFB/TRR 289 webinar speakers
The new program of our webinar series for the first half of 2023. We are delighted to have Keith Petrie (University of Auckland), Irving Kirsch (Harvard Medical School), Fabrizio Benedetti (University of Turin), and Andrea Evers (Leiden University) as invited guest speakers. Each session will begin with a short data blitz or study impulse by one of our early career researchers. Please note that the talk of Keith Petrie will be in the morning because of the time shift.
MD student wanted!
We are looking a motivated medical doctoral student to join our research group and write their medical doctoral thesis within an ongoing project. More infos (in German) on the flyer above.
@Bingellab Instagram Feed