The Bingel Laboratory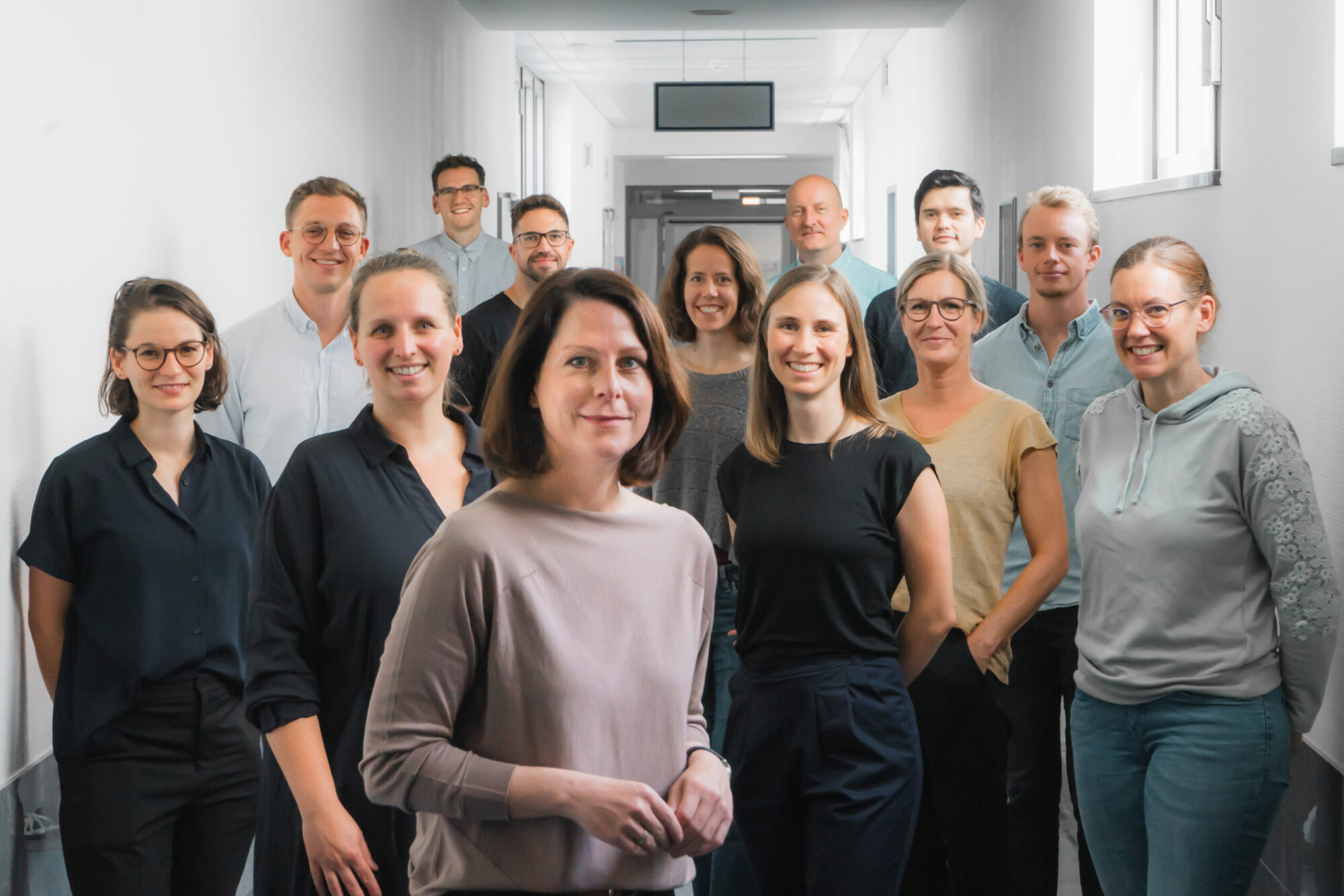 Prof. Dr. Ulrike Bingel and her research group focuses on the interaction between pain and cognitive processes. We have a longstanding expertise in investigating the CNS mechanisms underlying nociception, pain, and pain modulation in health and disease. In our research, we use behavioural paradigms, pharmacological modulations, as well as functional and structural brain imaging. Being particularly intrigued by the reciprocal effects of pain and cognition, we have a strong focus on translational questions such as the role of expectations and prior experiences on analgesic treatment outcomes. Our interdisciplinary research group comprises neurologists, neuroscientists, psychologists, biologists, and computer scientists and is based at the Department of Neurology at the University Medicine Essen. We are affiliated with the Erwin-L-Hahn institute for magnetic resonance imaging and the Translational Pain Research Department of the University Pain Center. Our research is funded by the Deutsche Forschungsgemeinschaft.
Recent News
New article in Communications Biology!
In this study, our team investigated the question of whether humans build quicker and more robust memory traces for stimuli that signal an impending pain increase than for those that signal a decrease in pain. From an evolutionary perspective, this could be seen as a "better safe than sorry" strategy. Using an intricate experimental design, it was possible to demonstrate that healthy volunteers learned pain-predicting stimuli better and faster than stimuli that predicted pain relief.  Such a learning strategy could be a protective mechanism to avoid potentially dangerous situations. However, there were few differences with respect to "unlearning" (i.e., extinction) between the stimuli. This suggests that learning and unlearning of (un)pleasant associations are based on different mechanisms. The results of this study, which was part of the Collaborative Research Centre "Extinction Learning, 1280" by the DFG, help us to further understand the mechanisms behind the chronification and maintenance of pain disorders. Read the full article here.
New Postdoc: Welcome Helena!
We are happy to welcome Helena Hartmann who has joined our lab as a postdoctoral researcher on April 1st! Helena completed her PhD at the Social, Cognitive and Affective Neuroscience (SCAN) Unit at the University of Vienna and then conducted further research at the Social Brain Lab of the Netherlands Institute for Neuroscience as a visiting researcher. In her PhD, she investigated the behavioral and neural underpinnings of shared representations between first-hand pain and empathy for pain as well as prosocial behavior. At the Bingellab, she will be working on neuroimaging of placebo and nocebo effects in pain and modulation of pain-related expectations. Find out more about Helena on her personal website and on Twitter.
Congratulations! Sarah passed her Study Nurse exam!
As a study nurse, Sarah will be supporting our clinical studies from beginning to end, coordinating the different needs of patients, researchers, medical, and administrative staff. Although in her daily work she has been taking on many of these tasks already, the formal training with its final exam has helped her to solidify her knowledge and it marks an important step in her career. We are happy to have her on board! To find out more about the Study Nurse training program at the UKE click here!
@Bingellab Instagram Feed