The Bingel Laboratory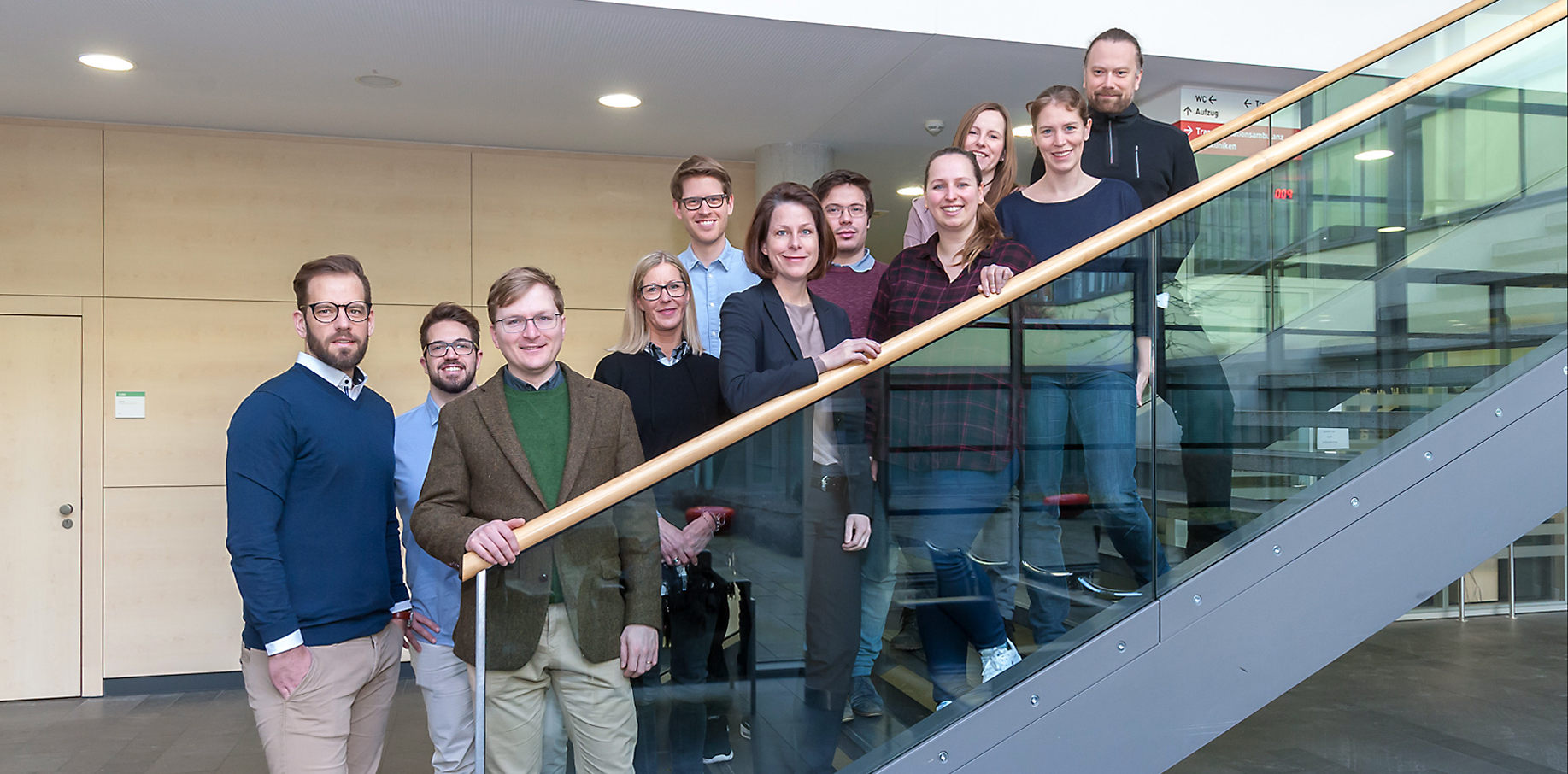 Prof. Dr. Ulrike Bingel and her research group focuses on the interaction between pain and cognitive processes. We have a longstanding expertise in investigating the CNS mechanisms underlying nociception, pain, and pain modulation in health and disease. In our research, we use behavioural paradigms, pharmacological modulations, as well as functional and structural brain imaging. Being particularly intrigued by the reciprocal effects of pain and cognition, we have a strong focus on translational questions such as the role of expectations and prior experiences on analgesic treatment outcomes. Our interdisciplinary research group comprises neurologists, neuroscientists, psychologists, biologists, and computer scientists and is based at the Department of Neurology at the University Medicine Essen. We are affiliated with the Erwin-L-Hahn institute for magnetic resonance imaging and the Translational Pain Research Department of the University Pain Center. Our research is funded by the Deutsche Forschungsgemeinschaft.
Recent News
New publication in Nature Communications out!
Matthias and Tamás have published their study "Meta-analysis of neural systems underlying placebo analgesia from individual participant fMRI data". Thanks to Tor Wager and the colleagues from the Placebo Imaging Consortium for this fantastic group effort! Open access, available via https://www.nature.com/articles/s41467-021-21179-3
Share your story!
Medicine also lives from narratives. That is why the SFB/TRR 289 is collecting the diverse experiences of patients with their own expectations. Share your store: www.treatment-expectation.de
New publication online!
Scientific Reports has recently published our research about the impact of Open-Label Placebos on test performance and well-being in acutely stressed students. Julian is corresponding author and happy to answer comments! Open access, available via https://rdcu.be/cd154.
@Bingellab Instagram Feed