The Bingel Laboratory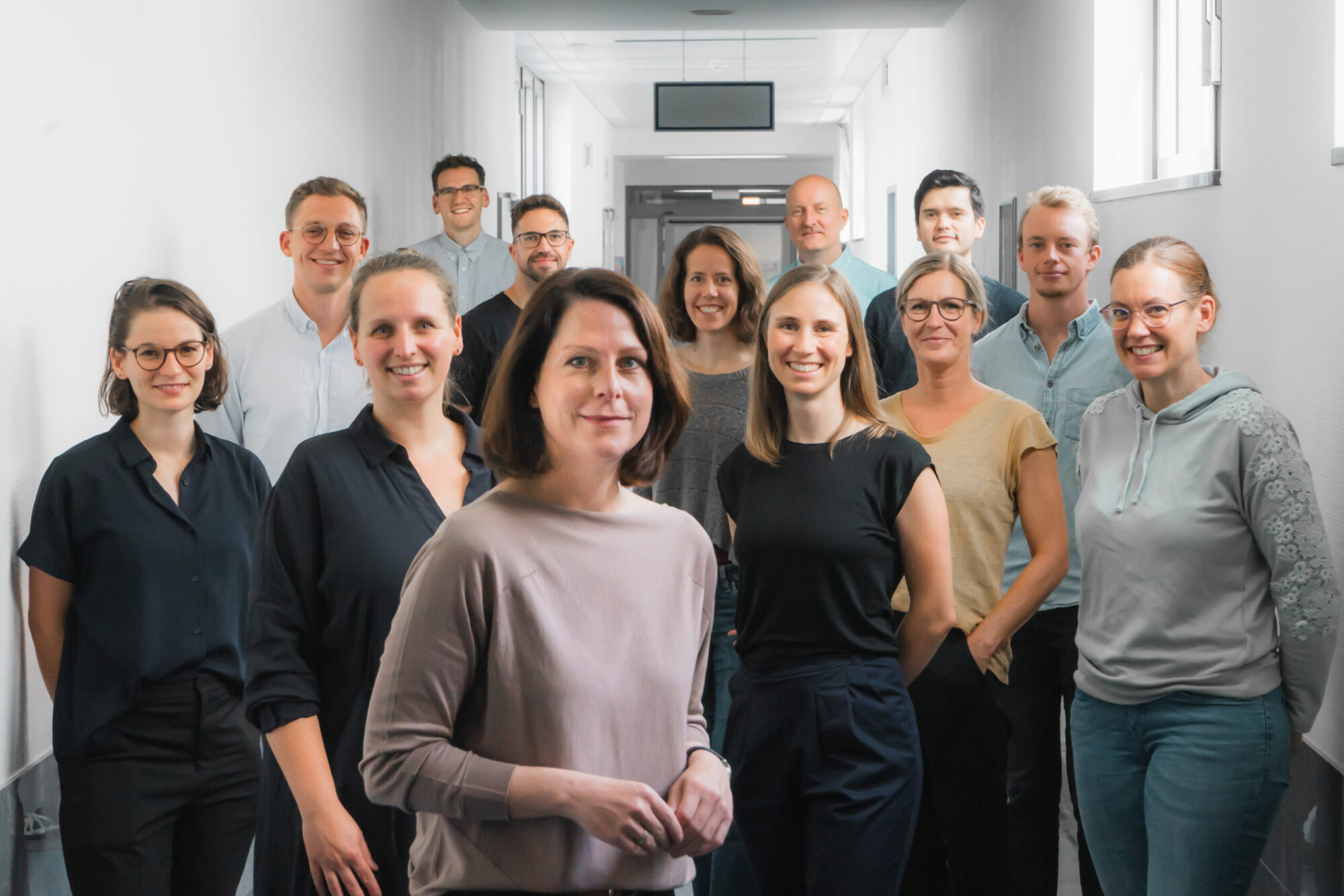 Prof. Dr. Ulrike Bingel and her research group focuses on the interaction between pain and cognitive processes. We have a longstanding expertise in investigating the CNS mechanisms underlying nociception, pain, and pain modulation in health and disease. In our research, we use behavioural paradigms, pharmacological modulations, as well as functional and structural brain imaging. Being particularly intrigued by the reciprocal effects of pain and cognition, we have a strong focus on translational questions such as the role of expectations and prior experiences on analgesic treatment outcomes. Our interdisciplinary research group comprises neurologists, neuroscientists, psychologists, biologists, and computer scientists and is based at the Department of Neurology at the University Medicine Essen. We are affiliated with the Erwin-L-Hahn institute for magnetic resonance imaging and the Translational Pain Research Department of the University Pain Center. Our research is funded by the Deutsche Forschungsgemeinschaft.
Recent News
Online patient forum on placebo and nocebo effects (in German)
How can I use my own expectations in a meaningful way to improve my treatment – regardless of the disease and the therapy? What do nocebo effects have to do with have to do with adverse effects? How do I read a package insert correctly? How do I prepare for a consultation with a doctor? What could drug research and health policy do to make therapies more do to make therapies more tolerable and effective? Find more info on the SIPS website.
Nocebo effect – the placebo's "evil twin"
Treatments are designed to help people fight diseases or their symptoms, and they are supposed to make us feel better. However, some treatments can have unpleasant side effects. But did you know that we can sometimes feel side effects because we expect them to happen? Imagine that you have a cold and your parents give you a pill to help you get better. If they tell you that the pill could give you a headache, you might feel the headache coming on as soon as you take it—but if they had not told you, you might not have felt the headache at all. Such negative expectations are the driving force behind what is known as the nocebo effect. This article explains what the nocebo effect is, how it works, and how we can combat it.
This article was written for children between 12 and 15 years by Helena Hartmann and colleagues, but is a great introduction into nocebo effects for people of all ages! Read our publication The Nocebo Effect: The Placebo's "Evil Twin" now in the journal Frontiers for Young Minds.
New MD student: Welcome Alina!
Alina Kulka is studying human medicine at the University of Duisburg-Essen. As a medical student she will start her dissertation within the COLA project in the Bingel lab. She will be part of our experimental fMRI study to research about different mechanisms of pain perception.
@Bingellab Instagram Feed