The Bingel Laboratory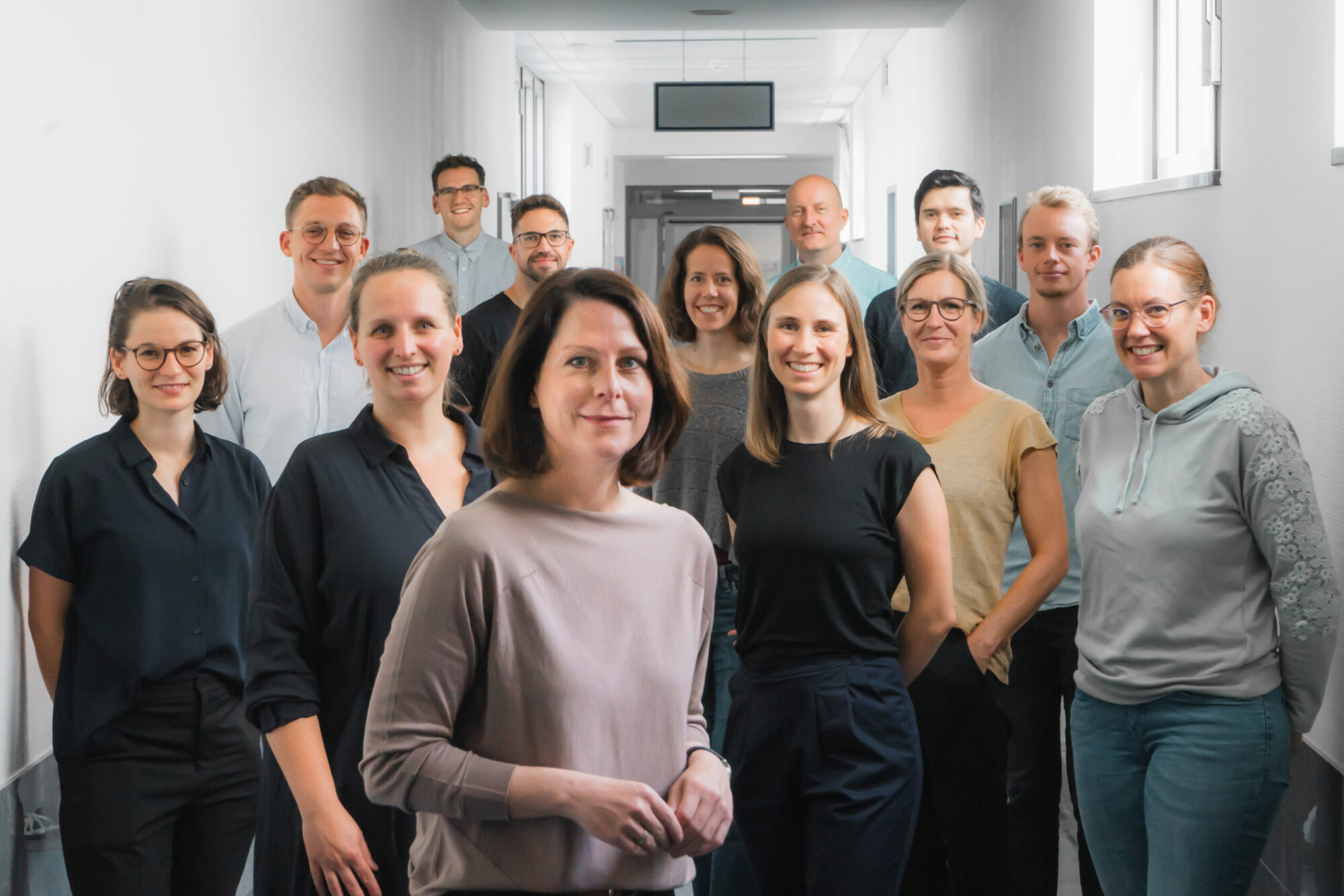 Prof. Dr. Ulrike Bingel and her research group focuses on the interaction between pain and cognitive processes. We have a longstanding expertise in investigating the CNS mechanisms underlying nociception, pain, and pain modulation in health and disease. In our research, we use behavioural paradigms, pharmacological modulations, as well as functional and structural brain imaging. Being particularly intrigued by the reciprocal effects of pain and cognition, we have a strong focus on translational questions such as the role of expectations and prior experiences on analgesic treatment outcomes. Our interdisciplinary research group comprises neurologists, neuroscientists, psychologists, biologists, and computer scientists and is based at the Department of Neurology at the University Medicine Essen. We are affiliated with the Erwin-L-Hahn institute for magnetic resonance imaging and the Translational Pain Research Department of the University Pain Center. Our research is funded by the Deutsche Forschungsgemeinschaft.
Recent News
New MD student: Welcome Alina!
Alina Kulka is studying human medicine at the University of Duisburg-Essen. As a medical student she will start her dissertation within the COLA project in the Bingel lab. She will be part of our experimental fMRI study to research about different mechanisms of pain perception.
Would you take a placebo?
Although the positive effects of placebos are well known, it is difficult to harness these benefits in clinical practice because deceiving patients about the true nature of their treatment raises legal and ethical concerns. Surprisingly however, placebos can also work if people know they are taking "just" a placebo. But would people be willing to take these "honest", so called open-label placebos? In their recently published study, Diana Müßgens and colleagues investigated how open people would be to taking such open-label placebos. In an online survey of 532 respondents, they found that most people were willing to try placebos, especially if they were prescribed in addition to an ongoing treatment. The most convincing arguments for trying placebos were positive results from research studies and recommendations by physicians. Therefore, they argue, it is well worth to further explore the use of open-label placebos and to optimize the ways in which researchers and clinicians communicate this knowledge.
Our letter "Worth a try – A survey on the general acceptance of open-label placebos" is now published in the Journal of Psychosomatic Research.
Virtual event series "Equity and Female Opportunities in Academia" together with the CRC/TRR 296 LOCOTACT
We are pleased to announce a joint workshop and lecture series "Equity and Female Opportunities in Academia" in 2023 from the Collaborative Research Centres 289 and 296. With this workshop/talk series, we want to offer to all members of Treatment Expectation and LOCOTACT the opportunity to get deeper into various topics regarding diversity in academia and to take advantage of one-on-one coaching sessions. Relevant topics such as biases in recruitment processes, appreciative communication, visibility of female scientists, as well as gender equality aspects in politics, management and personnel selection will be highlighted.
@Bingellab Instagram Feed