The Bingel Laboratory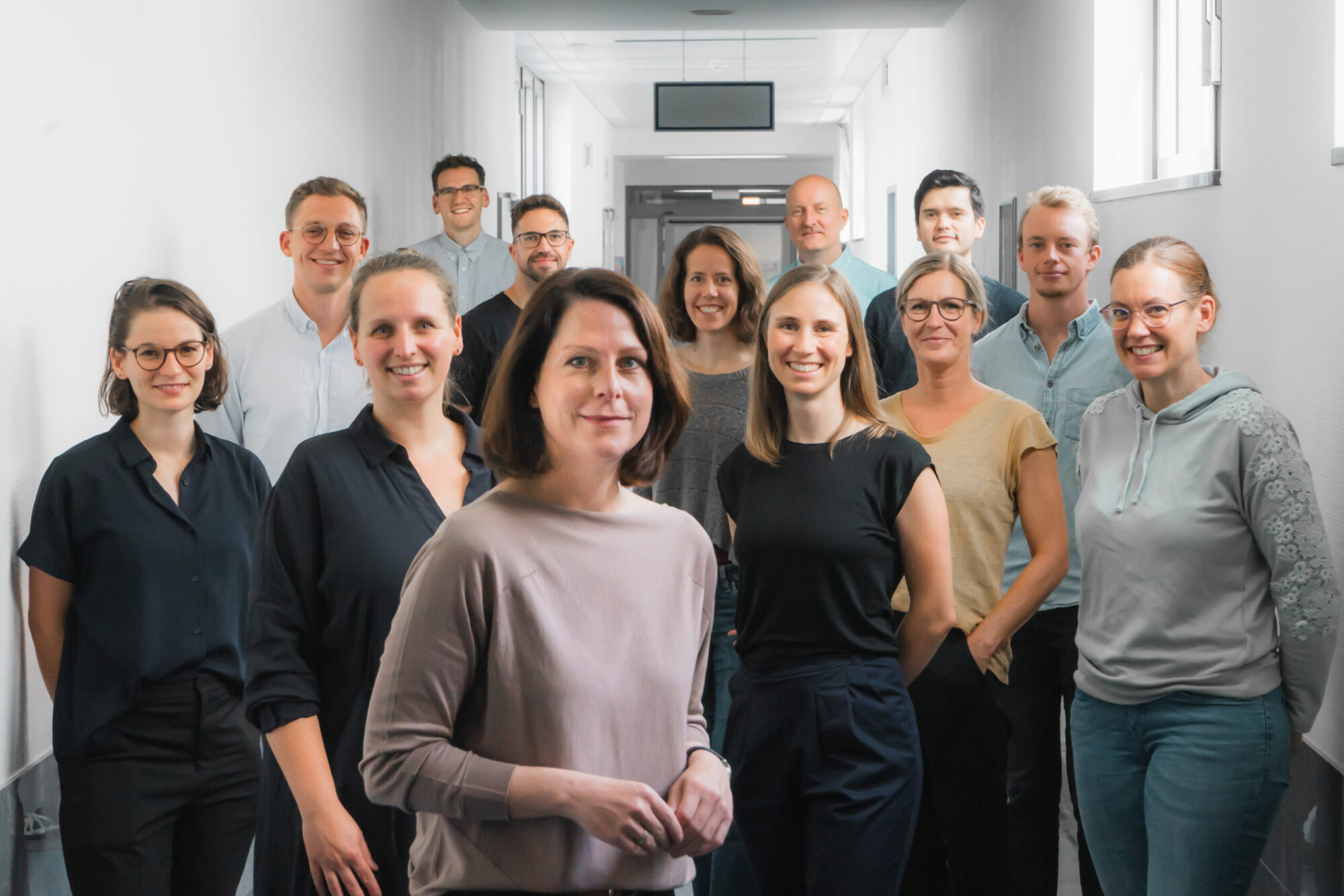 Prof. Dr. Ulrike Bingel and her research group focuses on the interaction between pain and cognitive processes. We have a longstanding expertise in investigating the CNS mechanisms underlying nociception, pain, and pain modulation in health and disease. In our research, we use behavioural paradigms, pharmacological modulations, as well as functional and structural brain imaging. Being particularly intrigued by the reciprocal effects of pain and cognition, we have a strong focus on translational questions such as the role of expectations and prior experiences on analgesic treatment outcomes. Our interdisciplinary research group comprises neurologists, neuroscientists, psychologists, biologists, and computer scientists and is based at the Department of Neurology at the University Medicine Essen. We are affiliated with the Erwin-L-Hahn institute for magnetic resonance imaging and the Translational Pain Research Department of the University Pain Center. Our research is funded by the Deutsche Forschungsgemeinschaft.
Recent News
New MD student: Welcome Jens!
We are happy to welcome Jens Sperzel who studies human medicine at the Universität Duisburg-Essen. As part of the COLA project and additional 7 Tesla measurements at the Erwin L. Hahn Institute, he will devote himself to his medical doctoral thesis and other areas of pain research.
New student assistant: Welcome Sarah!
Sarah Neumann recently started to work as a student assistant in our team. She is studying educational science at the Universität Duisburg-Essen and will asstist in several administrative areas in our lab.  
New MD student: Welcome Clara!
Today we have a new medical doctoral student starting in the lab to do her dissertation with us!
Clara Erfurt is studying human medicine at the Universität Duisburg-Essen and is going to start her research for her dissertation in October at the Bingellab. She will be supporting one of our experimental studies and will be researching in the field of placebo effects und treatment expectation.
@Bingellab Instagram Feed