Prof. Ulrike Bingel
Ulrike Bingel
Professor, MD
Speaker SFB/TRR 289, PI
Erwin-L.-Hahn Institute
, Head of the
University Centre for Pain Medicine
Research Interests
Neural mechanisms underlying the processing, perception, and modulation of pain, interactions between pain and cognitive processes, the impact of cognition on treatment outcomes.
Hufelandstr. 55 45147 Essen, Germany Fon: 0049 (0)201723 2446 Fax: 0049 (0)201723 6882
Translational Pain Research Unit Associates
Sigrid Elsenbruch
Professor, PhD
Project leader project A04, SFB/TRR 289, Head of the Department of Medical Psychology and Medical Sociology, Ruhr University Bochum (RUB)
Research Interests
Behavioural and neural mechanisms of acute and chronic visceral pain, placebo and nocebo mechanisms in the context of the gut-brain axis, learning and extinction of pain-related fear, effects of stress and affective symptoms on symptom perception across pain modalities
Rossitza Draganova
Dr. rer. medic, Dipl. Ing.
Postdoctoral Researcher
Research Interests
Electrophysiology methods (EGG, ECG and EEG) in learning, plasticity and placebo/nocebo pain related paradigms. Neuroimaging (functional and structural MRI) of treatment expectation and predictive models in respect of the gut-brain axis. Software development - signal processing and statistical methods in neuroscience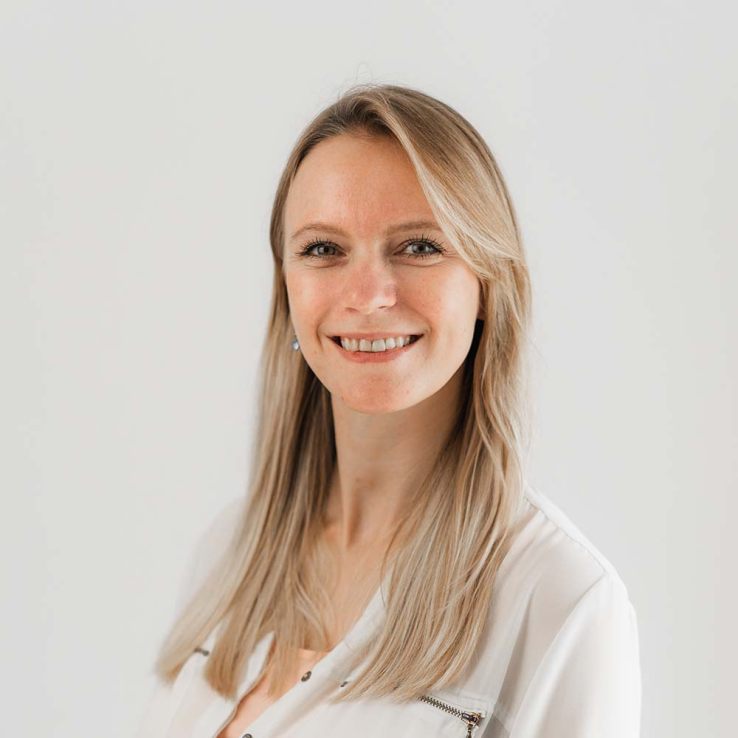 Laura Ricarda Lanters née Koenen
Dr. rer. medic
Postdoctoral Researcher
Research interests
Behavioral and neural mechanisms underlying acute and chronic pain, especially visceral pain; learning and extinction of pain-related fear across distinct pain modalities; translational perspective on placebo/nocebo effects
Former Team Members
Former MD-Students and SHKs: Charlotte Engelbrecht, Johanna Bock, Magnus Gerardi, Gerrit Goltz, Maximilian Schweifel, Tobias Berding, Andreas Hellmann, Johanna Albers, Björn Geldry, Raquel Castellanos Silva, Ashtar Hashim, and Sarah Neumann